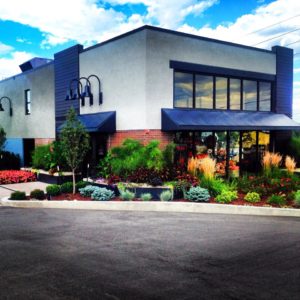 Flyline Search Marketing CEO, Mark Lein, announced today that Flyline and Veldkamp's Flowers have agreed to terms on a new two year service agreement. Mr. Lein advised that a full press release would be issued later this week, providing more details about the contract.
Veldkamp's Flowers originally hired Flyline Search Marketing in November of 2013. They tasked Flyline with designing and deploying a comprehensive marketing strategy for their firm. The comprehensive program Flyline created proved extremely productive over the past 12 months. Paid search and organic marketing elements of the program helped Veldkamp's to significantly increase online sales. The program not only delivered increased productivity from the website, it also generated stunning increases in call-in sales, walk-in sales, credit card sales, wire-out orders and drove additional wedding and event flower business for Veldkamp's. Veldkamp's has been able to lower their dependence on wire-in orders. They have also benefited from an overall increase in brand awareness.
Mr. Lein, explained that the program deployed for Veldkamp's was originally created for Carithers Flowers. Charles Carithers, owner of Carithers Flowers, operates one of the most highly successful Flower Shops in the Southeastern United States. Charles hired Flyline Search Marketing in January of 2009. He originally tasked Flyline with helping his firm to improve their Internet presence and online footprint. The comprehensive marketing approach for Florists, grew out of the relationship between Flyline and Carithers. That program has since been deployed by Flyline for other flower shops located throughout the United States. Flyline currently serves some of the most successful florists in the country, such as; Carithers Flowers in Atlanta, Peoples Flowers in Albuquerque, Allen's Flowers in San Diego, Flowerama in Columbus, Veldkamp's Flowers in Denver, Allen's Flower Market in Long Beach and Allen's Flower Market Online in Reseda.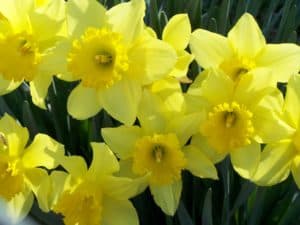 With the addition of each new florist to the Flyline client group, came the opportunity to collect even more data from the program and to enhance and improve the overall design of the various platforms being used. Over the past six years, this comprehensive program has grown from a great idea into a strategic weapon for florists it's deployed for. Every florist in the Flyline group has reported tremendous growth. Most report that their overall sales and revenue results far outpace those of other florists in various floral groups they participate in.
Another component of the program that has really paid huge dividends is the fact that all the florists in the group have done a great job of communicating with each other on things like best practices, flower vendors and top performing products. Flyline has created an open forum and an atmosphere that promotes a safe and secure environment where florists feel comfortable in sharing all kinds of strategic information and knowledge. This approach has delivered tremendous value for all the members of the Flyline Flower Shop user group.
[sharing tagline="Share This Story, Choose Your Platform!" tagline_color="" title="" link="" description="" pinterest_image="" icons_boxed="" icons_boxed_radius="4px" box_colors="" icon_colors="" tooltip_placement="" backgroundcolor="" class="" id=""][/sharing]