Jack Fussell
Across The Land 2015
Let me introduce you to one of the most impressive people that you will ever meet. This man is truly making a difference in this world! His name is Jack Fussell and Jack is a man on a mission!
Visit Jack's Website At: Across The Land 2015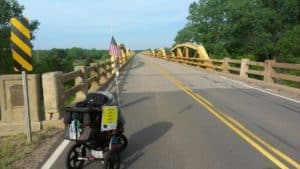 Our good friend Jack Fussell is about to begin his second run across the America. That's right. Jack is planning to run, walk and talk his way across the entire United States. Jack completed a similar run in 2013. The original journey took him approximately 7 months and two weeks to complete. Very soon, Jack will begin his second journey #AcrossTheLand. This trip will include even more stops at Alzheimer's facilities, nursing homes, senior care facilities and hospitals. Jack also hopes to stop in and visit with each of the Alzheimer Association offices that he meet with during his 2013 journey. He formed many friendships with the various staffs and volunteers who work in those offices and he forged a very strong bond with many of them.
Jack will be leaving from Tybee Island, Georgia on November 6th, with the intention of running all the way to Monterey, California. He will plans to stand in the Atlantic Ocean that morning and to finish his journey by standing in the Pacific Ocean 10 – 12 months from now. Jack is dedicating this run to raising awareness of Alzheimer's Disease. He is also hoping that the run will help to generate donations and support for the Alzheimer's Association, as they and the dedicated scientists working on Alheimer's research, search for a cure.
Jack Fussell is an amazing man. He recently turned 64 years old. This will be Jack's second run across the United States. He completed a similar run in 2013. During that journey, he raised more than $29,000 dollars for the Alzheimer's Association.
Video We Created Of Jack Fussell Training For #AcrossTheLand2015
You can follow Jack during his upcoming run across America, by viewing his blog at http://www.AcrossTheLand2015.com.
Here Are Some Of The People & Places Jack Has Met & Touched Along His Journey
[sharing tagline="Share This Story, Choose Your Platform!" tagline_color="" title="" link="" description="" pinterest_image="" icons_boxed="" icons_boxed_radius="4px" box_colors="" icon_colors="" tooltip_placement="" backgroundcolor="" class="" id=""][/sharing]