Pete's Plumbing Inc.
New WordPress Website | Responsive Design | Robust Framework
We are nearing the completion of the brand new website for long time client, Pete's Plumbing. They are a local, family owned plumbing company that we have truly grown to love. The owners are Rick and Julie Lippitt. If you haven't met them, you are missing out. They are two pretty incredible people!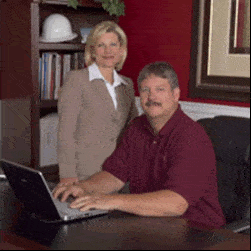 Julie runs Pete's Plumbing and Rick runs their sister company, R. A. Lippitt & Sons. Julie and Rick also have several children and some of them work in the business with them. Pete's Plumbing handles residential and commercial plumbing business in Alpharetta, Atlanta, Buford, Cumming, Dawsonville, Marietta, Roswell and other surrounding communities. They can fix anything from a leaky faucet to a main waterline problem. R. A. Lippitt operates with a focus on commercial plumbing business. Their primary customers tend to be Condominiums, Apartments, Colleges, Schools and large office complexes. R. A. Lippitt serves customers all over the southeastern United States.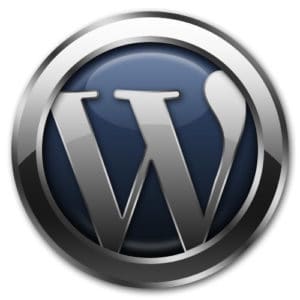 The new website we are creating for Pete's Plumbing is built on a robust WordPress platform. The design is responsive in nature, meaning the website is actually able to detect the specific type of device that is trying to access it. Once it determines the device, the website adjusts it's display to maximize the users experience on the site. For example, if  a person with a Samsung Galaxy S5 were to try and access the site, the website would serve up a full mobile version of the content to that user. If you have a smartphone, you may want to visit the site to see what we are talking about. On your smartphone, open a new browser, then key in the development URL we are using, which is (http://www.PetesPlumbingAtlanta.com), you will see how the site configures into a full mobile website. Then, assuming you have an Apple Ipad or a Microsoft tablet, run the same search. You will see how the site adjusts the display for the tablet device to look more like the full desktop version, with the exception that everything is sized perfectly to fit the screen dimensions of the tablet. Pretty cool technology for sure.
Pete's Plumbing is a second generation plumbing firm. The company was started by Rick Lippitt's father, some 40 years ago. They are an absolutely fabulous company. If you are looking for a high character, ethical and professional plumbing firm, we highly recommend Pete's. They have handled all of our plumbing needs for the past six years and honestly, the price, quality of service and professionalism of the plumbing technicians has just been outstanding!
Pete's Plumbing Offers Beautiful Faucets
[one_third last="no" class="" id=""]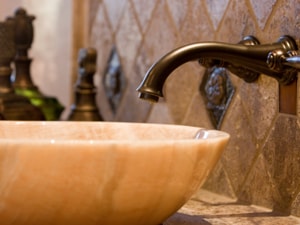 [/one_third]
[one_third last="no" class="" id=""]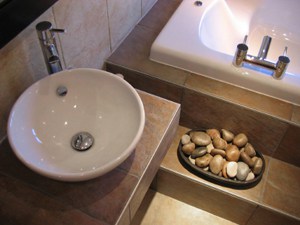 [/one_third]
[one_third last="yes" class="" id=""]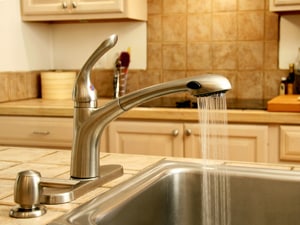 [/one_third]
Water faucets come in all different styles, shapes, colors and sizes. Pete's offers virtually all major brands, including favorites such as; Delta, Moen, Kohler, Price Pfister and American Standard. Their prices for faucets and installation are very reasonable and Pete's does offer a full guarantee on all work they perform. Again, we have been using Julie and Rick for all our plumbing needs for the past six years and they and their folks have really taken great care of us.
Pete's Plumbing Offers Gas & Electric Water Heaters
[one_third last="no" class="" id=""]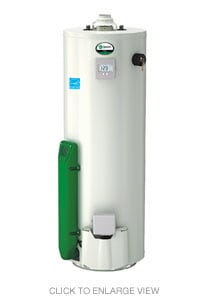 [/one_third]
[one_third last="no" class="" id=""]
[/one_third]
[one_third last="yes" class="" id=""]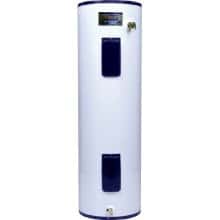 [/one_third]
Water Heaters are the mission critical to any home. There are lots of brands out there and Pete's offers all the most popular. The biggest question in most homes though is what size water heater do you need? We encourage you to contact Pete's and let them help you to determine the right size and type of unit to best fit the needs of your home. We have a three story home and Julie recommended that we go with a larger 50 gallon gas water heater. We had a 40 gallon that originally came with the home and honestly, there were times when we just ran out of hot water. So far, the 50 gallon unit is working well and even when we are running lots of laundry, we still seem to have plenty of hot water for showers, the dishwasher and other needs. We were actually tempted to try a new, more expensive tankless water heater system, but, Julie convinced us the 50 gallon gas unit would do the job. Glad we listened.
Pete's Plumbing Offers Tankless & On-Demand Water Heaters
[one_third last="no" class="" id=""]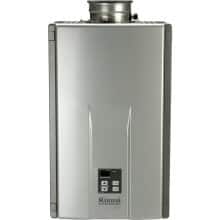 [/one_third]
[one_third last="no" class="" id=""]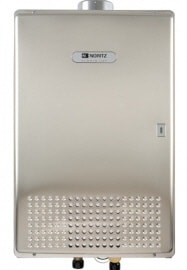 [/one_third]
[one_third last="yes" class="" id=""]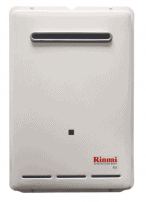 [/one_third]
If you have never experienced a whirlpool or garden tub, you are missing out. There is nothing better after a hard day of working in the yard than to come in and soak in a luxurious whirlpool tub. All the aches and pains of the day seem to just melt away. There are tons of great styles and models out there so it's easy to get lost in all the advertising and special offers. My vote is to ask someone like Pete's, who installs and services garden tubs. Folks, like the Lippitt's do this for a living and are most likely going to be able to give you the best advice on which type would be right for your home. I know one thing for sure. If our whirlpool tub breaks down, we are calling Pete's Plumbing to come and fix it!
Pete's Plumbing Installs Whirlpool and Garden Tubs
[one_half last="no" class="" id=""]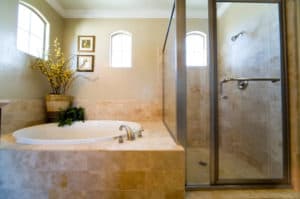 [/one_half]
[one_half last="yes" class="" id=""]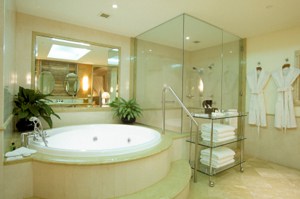 [/one_half]
[sharing tagline="Share This Story, Choose Your Platform!" tagline_color="" title="" link="" description="" pinterest_image="" icons_boxed="" icons_boxed_radius="4px" box_colors="" icon_colors="" tooltip_placement="" backgroundcolor="" class="" id=""][/sharing]