Flower Shop Growth Rates Off The Charts
Data from The Society of American Florists indicates that the number of locally owned and operated flower shops in the United States continues to decline at an alarming rate. This downward trend has been going on for years. Industry leaders and flower shop owners have all shared opinions and feelings about what they feel are the root causes. In our estimation, there are likely many factors that are truly to blame. One red flag that stands out to us is, we see far too many local flower shops who don't know how to effectively generate sales leads for their organizations. Relying too heavily on wire-in order volume could potentially be a formula for disaster, if you haven't laid the proper ground work to win with that business model. Our advice. Learn how to generate your own sales leads.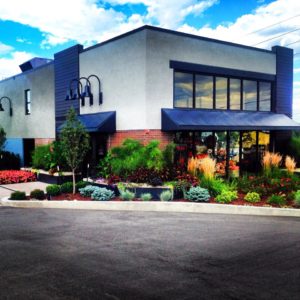 While the floral industry continues it's shake out, flower shops supported by Flyline Search Marketing continue to grow at astonishing rates! We routinely hear back from our flower shop owners that their growth rates far exceed those of other flower shop owners in the industry floral groups they participate in. Why are they doing so well you ask? The secret lies in the great vision and leadership of folks like Charles Carithers, Brad Levy and John Veldkamp.
These florists didn't just hire a marketing vendor to do some work. Instead, they chose to treat us with great respect and to add us to their team as a strategic partner. They placed their unwavering belief in us that we could successfully drive positive change for their businesses. Then they gave us the latitude to do our job to the best of our ability. Some think we are far too quick in taking on the heavy burden of helping a flower shop to turn their fortunes around. Heck, where we come from, we call that opportunity! Who wouldn't want the chance to partner with some of the greatest families in the flower business. It's a once in a lifetime chance to help these families thrive, while at the same time giving us the chance to deliver stunning results and prove that we are the best marketing team in the floral industry.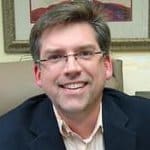 The florists we serve are truly some of the brightest and most innovative minds in the floral industry. Most of them prefer to leave the industry spotlight to others. The vast majority of them actually seem to favor maintaining an effective degree of anonymity. These folks are simply brilliant, tactically gifted, forward thinkers who are the some of the most successful people in their industry. Oh the truth be told, not everyone we have served falls into this category, although the vast majority have truly embraced the value of a strategic partnership with our firm. At the end of the day, we can honestly say that we put every ounce of energy we have into our service. To those who continue to put their faith in us, we are honored, thankful and truly blessed for the chance to serve you and your family. Thank you for allowing us to contribute to your success.
What Flyline Search Marketing ultimately brings to the table is an incredibly well thought out strategy, a comprehensive marketing approach, industry leading PPC platform designs, relentless drive, a competitive spirit and and dogged determination to drive success for those we serve. It's not money that motivates us. It is the chance to be a part of something special. We relish the challenge of helping a flower shop owner go from good to great! We will always place a higher value on our clients success than we will ever place on our own. Those who place their faith and trust in us are rewarded. We are fiercely loyal and never rest until the families we serve have achieved their goals. For those that say they don't understand, it is not your money we desire. Instead, we seek to earn your lasting friendship, trust and respect. That is just how we are wired!
The Flyline Search Marketing team out works and out performs those we compete with. If you want to beat us, you had better plan to spend a ton of sleepless nights because while you are sleeping, we plan to be up kicking your backside. You can ask the florists we serve, our team will work whatever hours are necessary to ensure we deliver on the promise! Our program has been deployed in some of the largest and most competitive cities in the United States. It has delivered results in all of them. We are talking cities such as; Atlanta, Albuquerque, Columbus, Denver, San Diego, Long Beach and more. As new clients have partnered with us, our knowledge and ability to identify local and regional demographic differences has steadily gotten stronger. In addition, the new marketing opportunities have allowed us to continually refine our approach and platform designs.  Our advertising program was capable of delivering a seven digit annual revenue result five years ago. Today it has morphed into a strategic weapon, designed to deliver astonishing results for florists who partner with us. The truth is in the sales results. Flower shop owners we support have significantly grown their brand strength and now hold commanding, dominant positions in the markets they choose to operate in.
Couple visionary leadership with the best marketing program in the industry, sounds like a formula for a very successful, long term business partnership. Are you interested in working with us?
[sharing tagline="Share This Story, Choose Your Platform!" tagline_color="" title="" link="" description="" pinterest_image="" icons_boxed="" icons_boxed_radius="4px" box_colors="" icon_colors="" tooltip_placement="" backgroundcolor="" class="" id=""][/sharing]