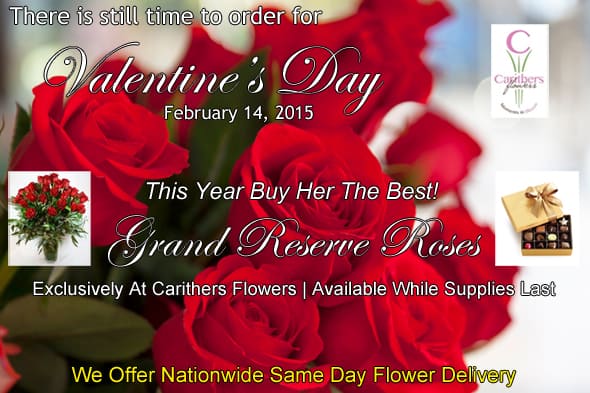 Marketing For Florists
Valentine's Day
February 14, 2015
The Flyline Search Marketing team is totally immersed in Valentine's Day marketing activities for the flower shop owners we support. Our staff is literally working round the clock to ensure every florist in our floral group achieves their financial goals this Valentine's Day.
4 Days Left Until Valentine's Day
Valentine's Day Online Sales (February 1 – February 10)
Online Sales Generated = 2,837
Online Revenue Generated = $313,582
There are four days remaining in the Valentine's flower season. If you haven't purchased Valentine's flowers for your special someone, you are running out of time. Most small to medium sized flower shops are running out of flowers and delivery capacity. The smallest have likely already taken all of the order volume that they can handle. The larger independent flower shops, like the ones we support, are still able to take and fill orders due to their ability to order direct from the flower growers. The last four days of the Valentine's season are historically the strongest sales days of the year for the larger shops. The numbers shown above should increase dramatically over the next few days.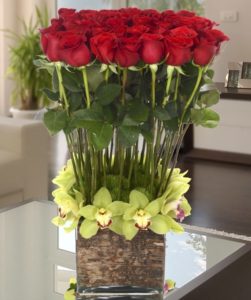 The Flyline Search Marketing team has a ton of experience in marketing flower shops. In fact, this year represents the sixth year that we have planned and managed Valentine's Day advertising for Carithers Flowers. We received our baptism of fire back in February of 2009 with them. What an experience that turned out to be. People who have never experienced life in a flower shop during Valentine's will never fully grasp the magnitude of the endeavor. Valentine's is the single busiest day of the entire year for virtually every flower shop in the country. The second busiest day is Mother's Day.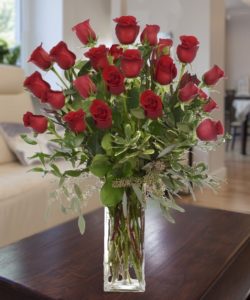 In addition to Carithers Flowers, we also handle marketing responsibilities for other regionally and nationally known flower shops, including such notables as; Allen's Flowers in San Diego, Allen's Flower Market in Long Beach, Flowerama in Columbus, Flowers and Company in Pasadena and Veldkamp's Flowers in Denver.  Many of the flower shops in our floral group have opted into log term strategic relationships with us. Quite frankly, that makes great sense for the flower shop owners and for our firm. The level of success that we have achieved for the shop owners we support has set the bar pretty high for other competing advertising agencies. Part of the reason that our floral clients are doing so well is the fact that we integrate into their businesses as a strategic partner. We are not just a vendor selling services.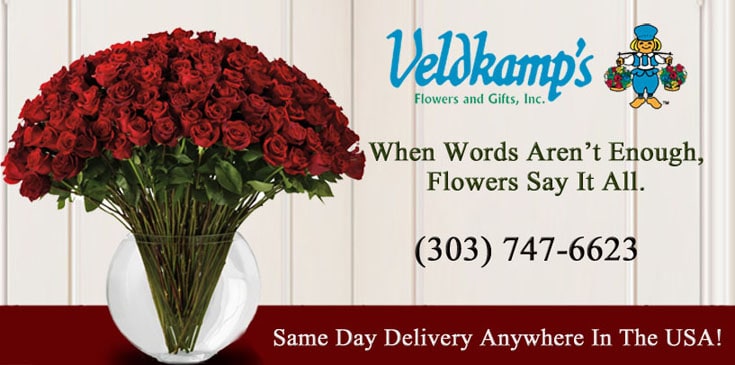 Each flower shop in our group benefits from the knowledge we have gleaned from years of specializing in marketing for florists. They also benefit from the highly refined and incredibly effective tactics and platforms we bring to the table. One example is our Google Adwords program. The success of our floral group is all the proof you need that our Adwords program provides a huge tactical advantage for those we serve. That program was originally created in January of 2009 and has been enhanced and fine tuned over the past 6 years. It literally has morphed into a tactical weapon, that drives stunning results in every city that we have deployed it in.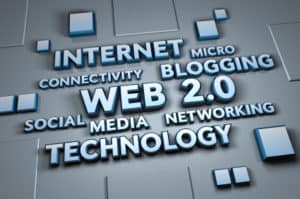 On to the subject of Valentine's Day marketing. We utilize a strategic mix of tools for market each shop during Valentine's. Platforms we use include; Google Adwords, Bing Search, Facebook, Twitter, Pinterest, YouTube, Google+, Blogging, Press Releases, Email Blasts and a few more. We strategically utilize each platform to maximize exposure for our clients and to position them to effectively compete with all of the national order gatherers who always advertise heavy during floral holidays like Valentine's. The key to the whole strategy lies not in just the tactics and strategies we use during Valentine's, but, in the way we strategically market each client year round. The PPC landscape is a crowded ad space during all major holidays. If you haven't laid the necessary ground work during the year, you aren't likely going to see huge profits by just advertising during the holidays.
To achieve best in class results, you need a comprehensive marketing program. If you are wise, you will hire a firm like Flyline Search Marketing, who brings a dedicated team of professionals to the table. A talented team like ours can actively manage your program and all the related platforms, to achieve optimal results. Lets face it, flower shop owners have their hands full just trying to run the shop. This is especially true during holidays like Valentine's. If anyone works as many hours as we do, it's the flower shop owners we support. These dedicated folks handle everything from ordering product, to order capture and entry, to designing and delivering arrangements. Oh and did I mention, they are have to find time to handle HR issues, such as staffing, training, monitoring work flow and quality control of designs headed out the door and bound for the excited recipients.

[sharing tagline="Share This Story, Choose Your Platform!" tagline_color="" title="" link="" description="" pinterest_image="" icons_boxed="" icons_boxed_radius="4px" box_colors="" icon_colors="" tooltip_placement="" backgroundcolor="" class="" id=""][/sharing]