Smartphone Usage Is Rapidly Increasing
Do you ever study the Google Analytics data for your website? If the answer is no, we recommend you begin reviewing analytics data on a regular basis. One of the trends you will find in your analytics data is a very definitive shift in the origin of the web traffic on your site. Historically, the vast majority of people who accessed our clients websites, did so using either a desktop or laptop computer to make the connection. Over the past few years, that trend has dramatically shifted. The number of people accessing those same websites via a smartphone or mobile a tablet device, is simply staggering.
In March of 2015, comScore reported that 184 million people in the United States owned smartphones. That number is expected to continue rising over the coming years. Ten years ago, many of the mobile phones in the market were not web enabled. They were simply used as communication devices. Over the past few years, we have seen people trading in older mobile phones for new, high tech, web enabled smartphone devices, such as the I-phone and Samsung Galaxy series. With the improved technology, people are finding it far easier to surf the web, directly from their mobile device. Wireless phone companies have recognized that fact and are increasingly offering mobile plans that are designed to allow people to surf, talk and share data usage via family plans.
Earlier this year, it was reported that Apple held a 41.9% market share, in the smartphone device market. Samsung came in a strong second, with a market share of 29.3%. That would lead you to believe that the Apple smartphone platform is the most popular, however, the statistics actually show that the Android platform is the overall leading platform in the smartphone arena. The Android folks enjoy the number one position and have 52.3% of the market using their platform.
What are people doing on these smartphone devices you ask. They are shopping, listening to music, watching videos, texting and using social media apps to communicate with their friends. The top 15 smartphone apps in the market currently are Facebook, YouTube, Google Play, Google Search, Facebook Messanger, Google Maps, Pandora Radio, Gmail, Instagram, Amazon Mobile, Twitter, Itunes Radio & Icloud, Apple Maps, Google + and Pinterest. Facebook holds a commanding lead in the mobile app market place. They have achieved a 71.1% reach share with their Facebook mobile app. YouTube has consistently maintained a strong second place position, with a reach of 57%.
Why is this important to me you ask. It's important because many of the folks using these smartphone devices are using them more and more frequently. Meaning, they are becoming far less dependent on their desktop or laptop devices for Internet access. With traditional patterns of Internet usage shifting from desktops and laptops to smartphones, marketers are having to find new ways to reach their target audience. Businesses have always had to adjust to market trends, but, never in the history of our country has technology driven such rapid changes to shopping habits and patterns.
Do you have a mobile friendly website? If the answer to that question is no, you could find yourself in real trouble in the near future. Google and other search engines are adjusting their search algorithms to meet the ever changing needs, wants, preferences and surfing habits of their customers. The search engines must pay attention to these evolving trends. If they don't, they run the very real risk of producing search engine results that are less relevant for their end users. Loosing relevance is not an option for search engines like Google. Their entire existence depends upon providing the most relevant answers possible to the questions and information requests people are querying about. Google execs realize that if people can find other tools that provide a more relevant answer than Google does, these people will likely migrate to using those other tools.
I say all that to simply advise that you need to make your web content mobile friendly. You need to do that today and not a year from now.  The search algorithms are looking for highly relevant, mobile friendly content to serve up to smartphone device users. If you don't have a mobile website, you could find yourself in the position of watching your hard earned web page rankings becoming less and less valuable. If you will check your Google Analytics data, I am pretty sure you are going to see the increase in Mobile device usage that we are talking about.
Not sure of how to find the information I am talking about? Open Google Analytics. In the left side navigation column, slide down to the "Audience" tab. Right click that tab with your mouse. That will open all of the sub categories available under that section. Mouse down to the tab that says "Mobile" then right click that option. You will then see another set of sub categories, including one that says "Devices". Click that tab. You are going to see all kinds of information about people who have visited your website, using some form of smartphone or mobile device. You can look at any date range you want by going to the top right of that reports page and adjusting your date settings. You can also click the "compare to" box, located just below the date range and compare your selected date range to the previous year or previous period.
We tell our customers that the answers to the questions that perplex us most are often found while analyzing the Google Analytics data. Our team uses that information to ensure that we keep our marketing approach, tactics and strategies on the cutting edge. Customers we serve are flourishing, especially the florists we work with. We ensure that they are using the top e-commerce platforms in the industry. We ensure that each customer has a fully functioning mobile website, that runs in tandem with their primary online storefront. The sites we place our clients are equipped to deliver content to any type of device, in a manner which generates maximum value for each flower shop owner.
If your website isn't mobile friendly give us a call at Flyline Search Marketing®. We can either help you in building a new site, or can at least give you some advice on what you need to do to update your platform.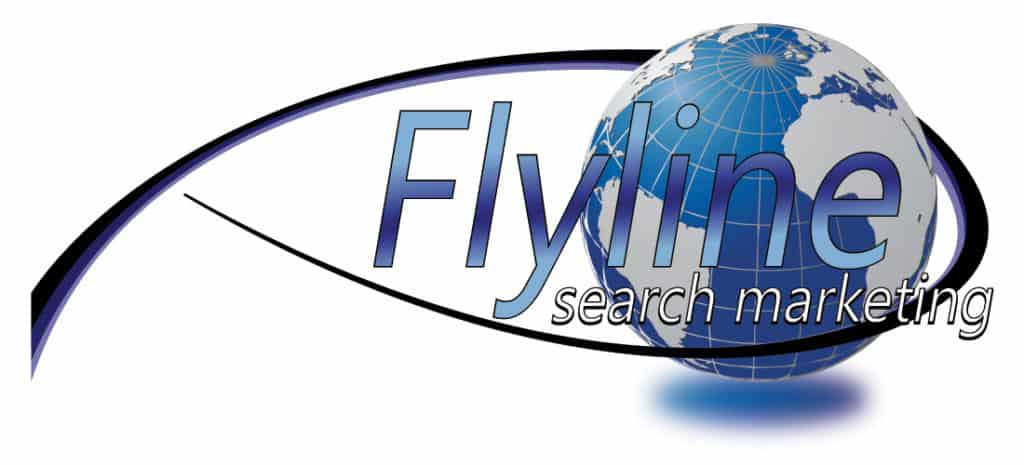 [sharing tagline="Share This Story, Choose Your Platform!" tagline_color="" title="" link="" description="" pinterest_image="" icons_boxed="" icons_boxed_radius="4px" box_colors="" icon_colors="" tooltip_placement="" backgroundcolor="" class="" id=""][/sharing]