Marketing For Florists
Flower Shops We Support Are Thriving
Flyline Search Marketing® specializes in marketing strategies and programs for Flower Shops. We got our start back in September of 2008. Shortly after opening the doors of our new company, we met Charles Carithers, owner of Carithers Flowers in Atlanta. Charles hired our firm in January of 2009.
The first task that he gave us was to rebuild his Google Adwords pay per click platform. After completing an exhaustive research study, using historical sales and analytics data from Carithers, we began construction of the new PPC platform. We built the new program in phases, activating and testing each phase as we went. By the end of 2009, the program had grown to truly massive proportions. The campaigns we deployed had the desired effect, driving positive growth in sales transaction volume, as well as significant growth in gross and net revenues.
In January of 2010, Charles renewed his contract with us. He also allowed our team to design and deploy a comprehensive marketing strategy for Carithers Flowers going forward. We added all types of components to the program, including such tools as; Bing PPC, a Blog, Facebook, Twitter, Pinterest and more. During the next 12 months we continued to build and refine the programs. By the end of 2010, the comprehensive program had delivered on the promise and the rest is history. Carithers Flowers remains an active client with us and they have referred our firm to others in the industry, helping us to grow our business.
Florists We Serve Or Have Served In The Past
Allen's Flowers & Plants
(Client Since April 2012)
Allen's Flowers and Plants is owned by the Levy family. They operate three locations in the San Diego metropolitan area. The Levy's first contracted with us in April of 2012. We are currently operating under a new multi-year service agreement with them. Allen's Flowers offers luxurious, upscale flowers, plants and gifts. They have a wonderful Allen's "Exclusives" floral collection that includes some of the most unique and artistic floral designs available anywhere in Southern California.
Voted Best Florist In San Diego – 6 Year Winner!
Downtown San Diego: 620 Market Street, San Diego, CA 92101 (619) 233-7673
El Cajon: 107 Jamacha Road, El Cajon, CA 92019 (619) 579-6720
La Mesa: 5609 Lake Murray Boulevard, La Mesa, CA 91942 (619) 460-3192
Allen's Flower Market      
(Client Since June 2012)
Allen's Flower Market is owned by the Goldman family. They operate 1 floral design center location in downtown Long Beach, California. Our first annual service agreement with the Goldman family began in June of 2012. We are currently operating under the fourth service agreement that they have signed with us. Allen's Flower Market is a second generation flower shop.
Current owners, Harry & Nancy Goldman, operate the floral design center. Their team includes some of the finest floral designers in Southern California. They offer traditional, contemporary and unique metropolitan floral arrangements. Their innovative designs are the talk of Long Beach.
Voted Best Florist In Long Beach – 6 Time Winner!
Long Beach: 600 E Willow Street, Long Beach, Ca 90806 (562) 981-9499
Allen's Flower Market Reseda
(Website Client Since 2014)
Allen's Flower Market Online is owned by the Goldman family in Reseda, California. This firm is owned by Paul Goldman and is not connected with Allen's Flower Market in Long Beach. We are currently operating under our second annual service agreement that runs through mid year 2015. The current website that these folks use was built by our firm.
18500 Sherman Way, Reseda, CA 91335 (818) 996-2603
Carithers Flowers                
(Client Since January 2009)
Carithers Flowers is owned by the Carithers Family. They operate multiple stores, offices and warehouse throughout the Atlanta metropolitan area. We have been under contract with Carithers Flowers since January of 2009. Our firm is now considered to be a Strategic Partner of Carithers Flowers. Carithers offers fresh, upscale flowers, themed for all occasions. They also offer nationwide same day flower delivery service.
Voted Best Florist In Atlanta – 16 Years In A Row!
Alpharetta (HR Admin): Administration Alpharetta, GA 30022 (770) 308-4102
Atlanta Let Life Bloom, LLC: 2030 Powers Ferry Rd Suite 450 Atlanta, GA 30339 678-401-2986
Kennestone: Kennestone Hospital 677 Church St Marietta, GA 30060 (770) 980-3000
Marietta Floral Design Center: 1708 Powers Ferry Rd Marietta, GA 30067 (770) 980-3000
Weddings & Events Facility: 1708 Powers Ferry Rd Suite 201 Atlanta, GA 30339 (770) 980-3000

Flowerama Columbus
(Client Since July 2014)
Flowerama of Columbus Ohio is owned by the Ozment Family. The operate four floral design centers in Columbus, Reynoldsburg, Westerville and Whitehall. We have been under contract with Flowerama since July of 2014.
The Ozment family has created one of the most effective floral design specific websites in the industry. They offer website licenses to other florists who want to utilize this innovative and highly effective platform. The site is built on with PHP coding and the web designer included many of the latest web development tools in the design. If you are looking for a floral website that performs, you really need to check out the Ozment site. The site can help you take your flower shop to the next level.
Columbus: 1600 Morse Road, Columbus, OH 43229 (614) 547-0808
Reynoldsburg: 6311 East Main Street, Reynoldsburg, Ohio 43068 (614) 256-6646
Westerville: 635 South State Street, Westerville, Ohio 43081 (614) 898-9588
Whitehall: 4785 East Broad Street, Whitehall, Ohio 43213 (614) 759-1517
Let Life Bloom
(Client Since October 2016)
Let Life Bloom, LLC is headquartered in Atlanta, Georgia. Our address is 2030 Powers Ferry Road SE, Suite 378, Atlanta, Georgia 30339. We offer beautiful farm-fresh flowers, green and flowering plants and gifts. Our firm offers same day nationwide deliveries. Let Life Bloom® offers a great selection of unique, artistic flowers, plants and gifts.
Headquarters Location: 2030 Powers Ferry Road SE, Suite 378, Atlanta, Georgia 30339
Pugh's Flowers
(Client Since November 2016)
Pugh's Flowers is a family owned and operated floral design firm. The company operates four floral design centers in the greater Memphis metropolitan area. They sell beautiful fresh flowers, gorgeous green and flowering plants and lots of great occasion themed gifts. Pugh's buys many of the flowers they sell farm-direct. That ensures they are able to offer the finest, freshest, highest quality flowers in Memphis, Tennessee.
Voted Best Florist In Memphis – Multi-Year Winner!
In addition to their family floral business. The Pugh's family also operates a courier delivery firm, known as Lickety Split Couriers. This firm delivers flowers, plants and gifts for Pugh's. They use refrigerated trucks and can handle pretty much any type of delivery that requires climate controlled handling. Have a package you need delivered somewhere in Memphis? Lickety Split Couriers can handle virtually anything that will fit into their large Sprinter vans.
The Pugh's Family also owns a very successful landscape company. Pugh Earthworks has been in business for 14 years. They specialize in commercial landscape design and ground maintenance. In addition to their commercial landscape division, Pugh's Earthworks also provides services to many HOA's and residential communities. The firm operates in Tennessee, Mississippi and Arkansas.
Flower Shop Locations
Whitten Road: 2435 Whitten Rd. Memphis, TN 38133 901-405-6670
Union Ave: 1882 Union Ave. Memphis, TN 38103 901-726-1042
Poplar Ave: 5645 Poplar Ave. Memphis, TN 38119 901-682-2501
Southaven MS: 3075 Goodman Rd. Suite 14 Southaven, MS 38672 662-342-1832

Veldkamp's Flowers
(Client Since November 2013)
Veldkamp's Flowers is owned by the Veldkamp Family. Their main floral design center is strategically positioned to serve the entire Denver metropolitan area. We have been under contract with Veldkamp's Flowers since November of 2013. Veldkamp's recently signed a four year contract extension with our firm. We are proud to now be Strategic Partners of Veldkamp's Flowers and are truly honored to serve the Veldkamp family.
Veldkamp's purchases many of the flowers they sell direct from the growers. They buy from both domestic and international flower farms. The roses they sell come farm-direct from Ecuador. They have longer stems and larger blooms. These roses are absolutely gorgeous. During Spring, Veldkamp's buys beautiful tulips from Holland.
Getting ready to plan your wedding? Veldkamp's Flowers offers a FREE wedding consultation for all new prospective brides. Their wedding flower collection is the best anywhere in Colorado.
Voted Best Florist In Denver
Lakewood: 9501 W. Colfax Ave. Lakewood, CO 80215 (303) 232-2673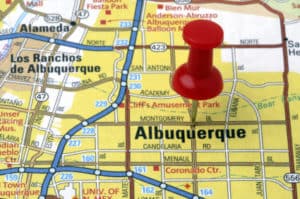 Each florist that we contract with has the exclusive use of our services in the market they operate in. Other marketing firms who compete with us, do not necessarily honor such a commitment. Our goal in providing exclusivity is simple. We want to be a true business partner with those we support. Our mission has never been to become the largest floral marketing firm in the country. Instead, we prefer to bring in clients who are a great fit with others we already serve. That seems to create a winning scenario where all parties are positioned to achieve the greatest possible success.
We Create An Open & Educational Atmosphere Within Our Floral Group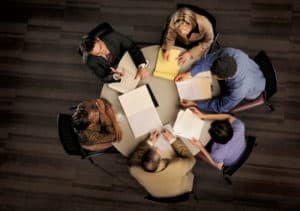 The idea being that flower shops in our group are uniquely positioned to benefit from shared learning's and information. In essence, we have created a nationwide floral user group. Florists in our group often receive invitations from others in our group to visit each others flower shops. They routinely share educational information obtained through industry sources. They also discuss things like top selling products, which allows them to get a better feel for design style preferences and unique demographic differences, which exist from region to region. While they are all independent business owners, focused on building their own successful business, they all seem to maintain a genuine concern and affinity for the other shop owners in the group. This spirit of trust and mutual respect builds wonderful working relationships. It also creates an atmosphere conducive to learning, which helps all participants become more educated flower shop owners. Exactly the type of environment that we are trying to create.
Florists we serve greatly benefit from our relentless effort and seemingly endless energy. It's a fact that our team will work whatever hours are necessary to achieve success for our clients. Our mission is to help each florist we take on grow from a good company, into a best in class, dominant company. To accomplish this, we immerse ourselves in the day to day business operations of every florist we support. We integrate into each business in a way that effectively positions us to deliver results for the shop owner. We focus our energies around mission critical areas, such as; driving more sales transactions, positively impacting average value per sale, adding new registered members to email lists and generating growth in gross and net income. Our team literally becomes an extension of the owner.
We spend thousands of hours each year reviewing sales and analytics data. Don't forget, we have access to sales and analytics data for florists all over the country. The knowledge and information we glean from this data analysis is incredibly valuable for us and for our clients. We use this information in making updates to our PPC platforms. Our ability to identify actionable information is a major reason why our overall marketing approach is so successful. Even though our PPC platforms outperform other programs in the floral industry, we don't rest on our laurels. We continually enhance and update our Google and Bing PPC campaigns. Our relentless approach is why our programs will continue to outperform the competition. Want proof? Take a look at the sales results we generate for our clients. Those sales results provide the best evidence available to clearly demonstrate that our approach and platforms are the most sophisticated and highly productive in the floral industry.