Marketing Services For Florists
Flyline Search Marketing specializes in marketing for florists. We serve flower shop owners all over the United States. Our newest client is Flowerama of Columbus, Ohio. Flowerama in Columbus is owned by the Ozment family.
Flyline delivers a comprehensive marketing program for Flowerama that includes platforms such as; Google Adwords, Bing Sponsored Search, Facebook, Twitter, Pinterest, YouTube and Google+. We also provide website optimization and design services, media buying and consulting services as well. As part of the marketing program we developed a new wedding flower website. You can view the new website at Flowerama Columbus Weddings.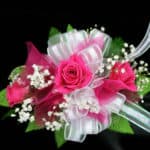 Site development began several weeks ago. Our design team used a custom bWordPress framework to build the website. The website is responsive in nature, meaning the website will conform it's display, based upon the type of device (Desktop, Laptop, Tablet or Smartphone) that is attempting to access it. Mark Lein, CEO of Flyline Search Marketing, recently stated " Responsive website designs really seems to work well for our clients in today's complex marketplace. There are now more than 125 million smartphone users in the United States. There are also millions of people who also now own I-pads and other Microsoft based tablets. A responsive themed design allows all of these mobile enabled customers to fully enjoy the full scope of floral services available through Flowerama of Columbus."
We have also created similar websites for many of the other flower shops that we serve. Wedding Flowers are always in heavy demand. With the new wedding sites, perspective brides have the ability to view a much larger cross section of the wedding flowers each florist has available.
The website is absolutely loaded with great features. Some of the best features include: an unlimited numbers of slideshows and photo galleries, responsive design which allows site to conform it's display based upon the type of device attempting to access the website, Google fonts, a robust framework which allows for extensive customization of typography and styling, fushion shortcodes, social media sharing options and the site is Woo-commerce enabled. The website allows for customization of each individual page, which allows the site owner to add user features such as masonry photo galleries, along with slideshows and boxed for full page width options.
Flowerama of Columbus, Ohio is a family owned and operated flower shop. They operate four flower shop locations that are located in Columbus, Reynoldsburg, Westerville and Whitehall. Flowerama Columbus offers fresh cut flower arrangements, green plants, flowering plants, gift baskets, fruit baskets, wedding flowers, event flowers, sympathy flowers and more. They provide same day flower delivery locally or nationwide.
[sharing tagline="Share This Story, Choose Your Platform!" tagline_color="" title="" link="" description="" pinterest_image="" icons_boxed="" icons_boxed_radius="4px" box_colors="" icon_colors="" tooltip_placement="" backgroundcolor="" class="" id=""][/sharing]