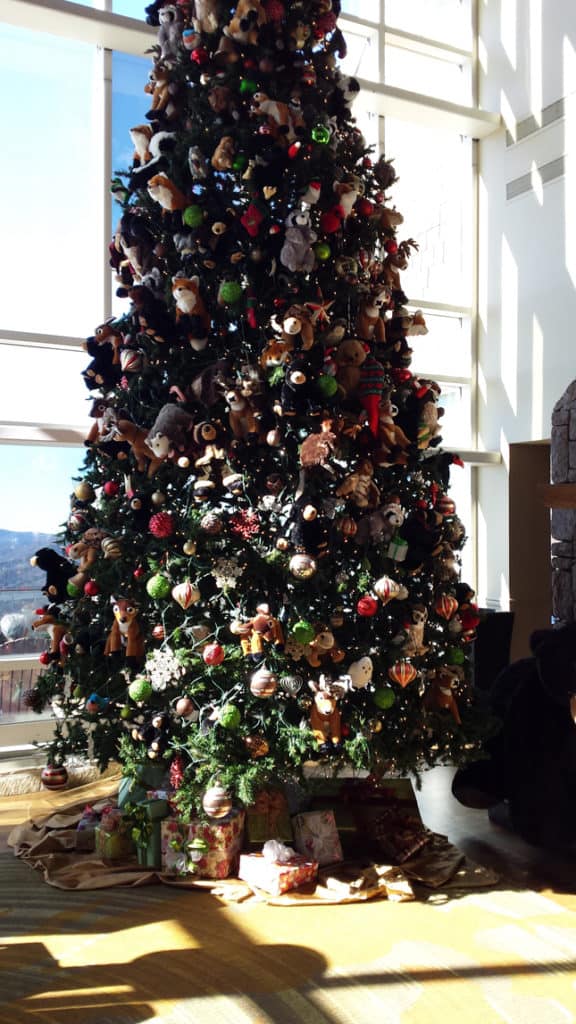 We are just now wrapping up what has proven to be a very successful holiday marketing effort for the flower shops we support. Floral design firms we support all experienced strong growth in overall sales volume, conversion rates, average value per sale and gross revenues.
During fourth quarter of 2014, which includes three major holidays; Thanksgiving, Hanukkah and Christmas, adwords campaigns we manage generated more than 3,274,751 ad impressions and 54,900 clicks for florists we support. For the record, our Google Adwords program designs are some of the most sophisticated used in the floral industry.
We originally created our first flower shop marketing program for Carithers Flowers, back in 2009. Over the past five years, we have deployed our strategy and marketing platform designs for other florists, located in New Mexico, California, Colorado and Ohio. Over the past five years, we have modified and continually improved the original program design. Each new installation has provided a treasure trove of new learnings, including unique demographic elements and information gleaned from the thousands of hours we have spent pouring through sales and analytics data. Our adwords program for florists has grown from a highly productive tool into a strategic marketing weapon, that allows our clients to achieve dominant positions within the markets they operate in.
During the past three months of 2014, our Google search marketing program management team maintained an average overall conversion rate of 7.06%, for the florists in our floral group. The conversion rates they achieved from our Bing search advertising programs were even higher than those achieved on Google. I cannot stress enough the importance of these paid search platforms we run for our clients. The sales results are clear. Our search programs are in fact out performing other search platform designs that are available.
Our search program designs are highly evolved. In fact, they are absolutely some of the most sophisticated designs used in the floral industry. Flyline Search Marketing Google & Bing program designs are so good that we can virtually guarantee any new floral client that we will outperform anything they have ever been able to generate in the past. The proof is in the results. We recently allowed a prospective customer in New Mexico to speak with a number of our largest clients. Every single flower shop owner we allowed them to speak with all delivered the same message. They told the prospect that Flyline Search Marketing is extremely good at what they do! If they give you a chance to sign a contract with them, you should do so immediately.
I don't know how many of you are independent business owners like I am. Let me tell you that from my perspective, there is simply no greater honor than to hear that your current clients have advised a new prospective customer to sign up and sign up quick. Even though this occurred a few months ago, it still makes me smile every time I think about all the wonderful things our customers told that prospective client about us. What an honor and a privilege it is to work with such fine people.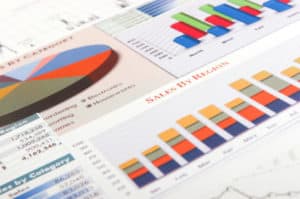 Results in November and December were exceptionally strong. Thousands of the search advertising clicks we generated ended up turning into sales conversions for our florists. In addition, we produced thousands more sales transactions by also using a very high tech call tracking and recording system, as part of our holiday marketing strategy. During the holiday shopping period, we generated more than 3,700 phone calls for flower shops we support. Let me add some clarification to help you better understand where these calls were generated from. Each time we take on a new client, we routinely deploy call tracking and recording phone numbers in the Google Adwords and Bing sponsored search campaigns we run. In addition, we also use tracking numbers to monitor the performance and sales contribution coming from others marketing platforms, such as; Yelp, Kudzu, YP.com, Blogs and social media accounts. These call tracking and recording phone numbers provide an extremely accurate way to capture the sales contributions of each individual advertising program or platform.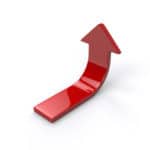 All combined, overall holiday sales for our flower shops were truly eye popping! While I won't share actual sales data for any of the flower shops we support, I will say this much. Each florist in our group significantly outperformed their 2013 online holiday sales results. All of our flower shops have also significantly grown their sales volume, average value per sale, conversion rates and overall revenues during 2014. Each of them is positioned to effectively compete for market share and a number are already enjoying dominant positions within the markets they operate. Most of them have advised us that based on information shared with them from other shop owners they know, they are far out performing their peers in the industry.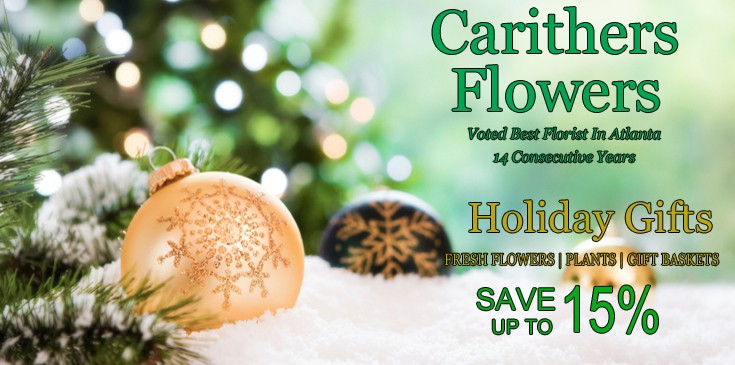 In addition to all the holiday search advertising we managed, our team was also neck deep in the organic marketing efforts for each florist in our group as well. We themed each clients website and blog for the holidays. We also did the same for their social media platforms. Our marketing team created stunning holiday graphics, like the banner shown above, and added plenty of seasonal products to each of our florists websites. Our team spent hundreds of hours optimizing all mission critical areas of each website. We updated landing pages, products, descriptions, meta information and much more. The plan was to ensure that every online shopper who visited the website would have a great holiday shopping experience with our client. Based on the stunning sales results that were produced, I am planning to give my team a huge pat on the back and a few, well deserved, days offs. They performed like true professionals. I am just extremely proud of the work they did and results they achieved.
Paid search, website optimization and social media are huge components of the work we do for each flower shop we support. We take great pride in the fact that we deliver far more service than what our contract requires. During the holidays, we, along with our flower shop counterparts, all work some pretty crazy hours. Still, we feel that extra effort is worth it in the end. Our extra effort has historically been rewarded through great relationships with the flower shops and owners we serve. A number of those clients have recently shown their gratitude, as several have just signed multi-year contract extensions with us. For us, the equation is simple. We work to earn your trust, respect and our main desire to be a partner with you in your business. Great working relationships and true friendships are the by products of this strategy. We value those things, far more than we do any financial benefit we might achieve from the actual work itself. In the end, nothing is more satisfying than to see our flower shops flourish in today's very tough and highly competitive environment. We put everything we have into the work we do. The data clearly shows, the extra effort we are putting in is truly helping our clients enjoy a high level of success. That my friends is why we do this!
Between paid search, social media, blogging, public relations news releases, phone call tracking and our organic marketing efforts, we estimate that our holiday marketing strategy generated more than $1,200,000 million dollars for our florists this holiday season. Job well done team!
[sharing tagline="Share This Story, Choose Your Platform!" tagline_color="" title="" link="" description="" pinterest_image="" icons_boxed="" icons_boxed_radius="4px" box_colors="" icon_colors="" tooltip_placement="" backgroundcolor="" class="" id=""][/sharing]