Secret To Marketing Flower Shops
What does Mom spell when turned upside down? It spells WOW that's what!
The Flyline Search Marketing team is hard at work, deploying well thought out tactics and strategies, specifically designed to support Mother's Day flower sales for the flower shops we support. We offer a comprehensive marketing program for florists that is highly effective. This program is delivering stunning results for our clients. Our customers routinely tell us that their monthly and quarterly sales and revenue growth numbers far exceed those of other flower shop owners who participate in floral industry groups they data share with.
What is our secret you ask? It's starts with first strategically partnering with GREAT clients, such as; Carithers Flowers, Allen's Flowers, Veldkamp's and Flowerama. Next we deploy an incredibly well designed strategy that is unique and comprehensive in nature. Add to that, our talented and dedicated staff. Who might I add are absolutely relentless in their efforts to drive success for every florist we serve. If you do decide to work with us, that will be the best decision you ever make. Like one of our flower shop owners told a prospective client not too long ago, if they do offer to serve your firm, sign the contract as fast as you can! That is absolutely true by the way. Our goal in strategically partnering with shop owners is simple. If we invest our lives and energy in you, we just want to know that you equally value us and the contribution we make to your business and to your family. Those who have hired us will tell you that we educate our shop owners along the way and approach the relationship with a spirit of teamwork and open sharing of ideas and information. We find that approach leads to florists who are informed and empowered!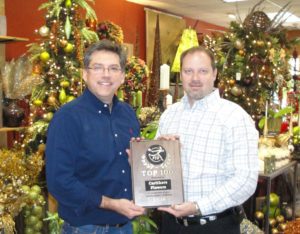 The marketing program we deliver was created with the help of one of the brightest minds in the flower business, Mr. Charles Carithers, owner of Carithers Flowers in Atlanta, Georgia. We first met Charles in January of 2009. He brought us in to revamp his Google Adwords program and our eye popping first year results provided us with an opportunity to grow the relationship. From that point forward, Charles taught us the flower business and we shared our digital and traditional marketing expertise with him. As you can imagine, Carithers Flowers has really grown during the past 6 years. They are now arguably one of the top and largest independent flower shops in the United States. As Charles will tell you, growing your flower shop requires an unrelenting commitment to innovation and marketing. From our perspective, Charles is the best in the business at both.
The advertising program that we began creating for Charles back in 2009, has morphed from an extremely productive tool, into a tactical marketing weapon. This program has been field tested over the past 6 years. We have expertly refined it over the past few years, using data gathered from real life experience, from all over the country. The program has delivered results in market after market. Shop owners from the East Coast to the West Coast have seen first hand how the program drives growth in all areas of their business. Our program is designed to grow walk-in, call-in, credit card, online, wedding and event sales and more. The program has delivered results in market after market, increasing overall sales and revenues for every single client who has hired us.
Want an inside tip? Work with us to strategically grow your business 365 days a year. Our approach is focused on growing our clients sales and revenue every single day of the year! While our efforts do produce incredible results during the two biggest floral holidays of the year, Valentine's and Mother's Day. We prefer to maintain a keen focus on driving day to day sales results.
Holidays like Mother's Day require a very specific game plan in order to win. Historically, most small to medium sized flower shops relied on wire-in order volume for the majority of the daily and holiday flower orders. That reliance on wire-in orders is at least a major factor in why so many small and medium sized flower shops have closed over the past 5 years. The national order gatherers spend a ton of money on advertising to secure those orders. They keep an ever increasing percentage of each order they take in order to cover their cost of order acquisition and to provide the profit margin their owners demand. That leaves the poor local florist creating and delivering many arrangements at, or sometimes below cost. Not a formula for success.
Our team has developed both a year around approach for our florists, as well as a holiday strategy as well. Then we customize the holiday program, based on the specific needs and operating issues that each of our shop owners is facing. The goal at holidays like Mother's Day is not just to survive, but, to help our shop owners thrive! If you are a flower shop owner, you know what we are saying here. Many of you work ridiculous hours during Mother's Day week and walk away at the end of the day with little to no actual profit. The flower growers and wholesalers want more money for the flowers you need to buy. Your floral design staff expects to be paid overtime for the crazy hours you are going to need them to work. You don't have enough delivery drivers so you either temporarily bring in a bunch of untrained drivers, or you give in and pay the exorbitant fees required by third party delivery firms. Everything is working against you making a profit!
I mentioned the term "Strategic Partnering' with our shop owners, earlier in this post. A big part of what we bring to the table is the expert consulting advice and guidance that we share with our florists. We spend hours working with each individual client. Making sure that they have defined the end result they wish to achieve and have everything in place to achieve the desired financial results. We help them set up their websites for each holiday. That means ensuring the products being offered for sale are in alignment with the flower orders being submitted to the growers by the shop owner. Graphics on the website need to be updated, social media platforms need to themed for the occasion, blog posts must be written, press releases submitted, tweets must go out, radio spots must be created and recorded. The list of details sometimes seems endless. What makes this work is our relentless approach. We focus on the details and are just relentless in our pursuit of success for each client. Everything we do, must work in concert with the flower shop, if we are going to drive financial success during a holiday such as Mother's Day.
Check out these Mother's Day themed radio spots that we helped put together for Carithers Flowers. These are just one example of the customized approach that I mentioned earlier in the article. We run radio spots on multiple stations in the Atlanta market to drive increased brand awareness for Carithers Flowers. These spots are primarily targeted for year round sales opportunities, versus holiday flower sales. These particular spots will stop running the week leading up to Mother's Day. We choose to end the spots early because we don't anticipate needing marketing support from radio to achieve the tactical holiday objectives set by Carithers Flowers.
At the end of this coming week, we will reach Mother's Day. The vast majority of the flower shops in the country will sell more flowers this week than during any other week this year. Most will struggle to actually make a profit from all of the work.
Flower shops that Flyline Search Marketing supports will thrive this week, next week and each week after that!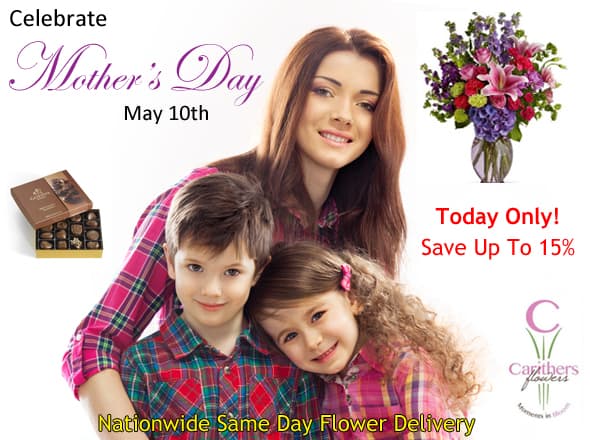 [sharing tagline="Share This Story, Choose Your Platform!" tagline_color="" title="" link="" description="" pinterest_image="" icons_boxed="" icons_boxed_radius="4px" box_colors="" icon_colors="" tooltip_placement="" backgroundcolor="" class="" id=""][/sharing]